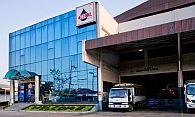 Products Development Manufacturing Co. Ltd. (PDM) is a wholly owned subsiduary of Veloil Corporation Co. Ltd. PDM blends a full range of premium quality lubricating oils and greases at their modern ISO 9001-2008 accredited facility located on the outskirts of Bangkok. The blending of premium lubricants is in the first instance dependent on the use of quality base stocks and additives. PDM's ISO/IEC 17025 accredited laboratory ensures that all incoming raw materials meet this important quality criteria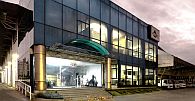 The extensive R & D laboratory has been instrumental in the development of a complete range of technically balanced lubricants to meet the demands of modern automotive and industrial equipment. In view of their position in the industry as a leading toll blender, this range of lubricants is available to our valued customers. PDM however recognizes that in the same way as "one size does not fit all " some difficult lubrication applications demand special lubricants. In the event that a lubricant to meet our customers requirements is not available from our comprehensive range, PDM, as a leading toll blender can formulate and blend a lubricant for any specific application.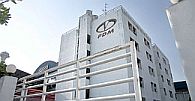 Our lubricant and product research facilities are available to our valued customers and we invite you to contact us regarding any special or difficult lubrication requirements encountered in your operation.